The shower curtain that I won on eBay finally arrived today (it took 3 weeks!) so I redecorated Madi's bathroom today.
I didn't want to put a lot of money into the project so I looked around my craft room for some items that I could use. I found some frames that I put Dora pics in and tied with a pink ribbon and I already had a faux plant in there that I really liked so I just added some fake pink and white gerber daisies to it. Also, I put a purple curtain over my built in shelving unit in there. It hides the clutter and stuff that guests don't really need to see.
Overall it was very low cost to do and the whole thing went pretty fast. I love the final result. When I showed it to Madi she gave me a high five and said cool, so I know it's a hit with her.
BEFORE: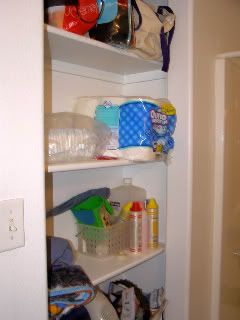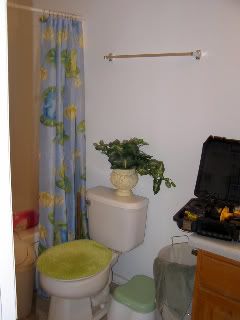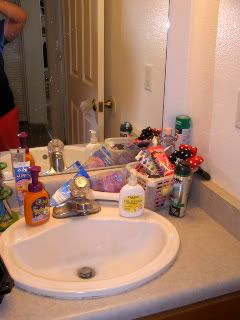 AFTER: